Bobby Bowers Memorial Junior Golf Tournament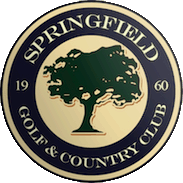 General Information
Eligibility: The tournament is open to all junior amateur golfers who are between the ages of 10 and 18 as of the last day of the tournament. Participants will also be placed in the age group in which their age is as of the first day of the tournament.
​
The entry blank must be signed by a parent or guardian. The field is limited to the first 240 applicants.
Additional applications will be placed on a waiting list in order of receipt of application.
Entry Procedure: Registration for the 2023 Tournament will be open by March 1, 2023
Divisions: The field consists of three boys' divisions and two girls' divisions.
Boys' 16-18
Boys' 14-15
Boys' 10-13
Girls' 14-18
Girls' 10-13
​
Exemptions: Previous winners will be exempt from qualifying if competing in the age group that he or she previously won. However, if the participant chooses to compete for the medalist spot, such exemption is forfeited.
Web page: Check tee times, entries, results etc., at www.bobbybowers.org
Awards: Trophies will be awarded to winners, runners-up, and medalist of each division. The Richey Duncan Memorial Trophy is awarded to the medalist of the Boys' 10-13 Division.
Practice Rounds: Practice rounds will not be available for the 2022 Tournament.
​
Due to keeping the course and it's practice areas in top condition, practicing is only allowed before your tee time.
Starting Times: All contestants must report 15 minutes prior to their scheduled tee time. During the Tournament, starting times will be posted on the scoreboard, on the web page, or from the Pro Shop.
Caddies: Entrants may bring caddies, if desired. Parents are prohibited from caddying. Caddies must be tournament eligible, meaning specifically they must be age 18 or under as of the last day of the tournament. Entrants, prior to elimination are prohibited from caddying. Players may use pull carts.
Spectator Carts: No spectator carts are available or allowed.
Rules of Play: The USGA Rules of Golf apply. All questions on Rules will be decided by the Committee. Misconduct on the course (including, but not limited to throwing clubs and abusive language) will be grounds for disqualification.
Dress Code: Suitable golf attire is required for players and caddies; no denim, tee shirts, tank tops or cutoffs. No metal or ceramic spikes.
Course Conduct: Replace all divots. Fix ball marks. Keep up with group ahead.
Club Facilities: Cash or signed back to home club.
Food for Contestants: Provided through all rounds of play.
Please call 703-451-8338 if you have any questions.